CHAIRMAN'S MESSAGE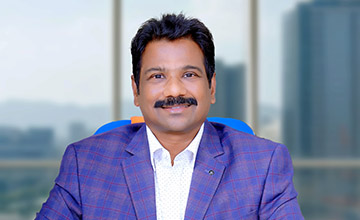 I delightfully welcome you in to theESLIS family.
It is my vision provide a high quality, digitalized education system, which will make students a better citizen for a sustainable future.
Our E.S Lords international school (CBSE) gives focus on innovative teaching with digitalized classroom .This approach aids in encouraging children to learn in creative manner.
As a progressive, we are committed to creating individuals who can become a part of an evolving global environment and to further this endeavor, we have created world class infrastructure and wholesome learning and socializing environments that are innovative and enriching. The school has faculties rich in talent and experience. We attempt to build the true citizens in the modern world.In our school, Students will become academically competent and global-minded, giving them a significant advantage over their peers.
As we open our doors to each new generation of students, expectations run high as we believe that each and every one of them will grow into the stars in our skies.
Wish you all the best.
Regards,
Er.s.selvamani,
Chairman,
E S Group of institutions,
Villupuram.